What does every college/University student need in their kitchen?
In this post, you'll find the best student kitchen essentials that any college/Uni student will actually use, including cooking essentials, small kitchen appliances, serving, storing, and cleaning.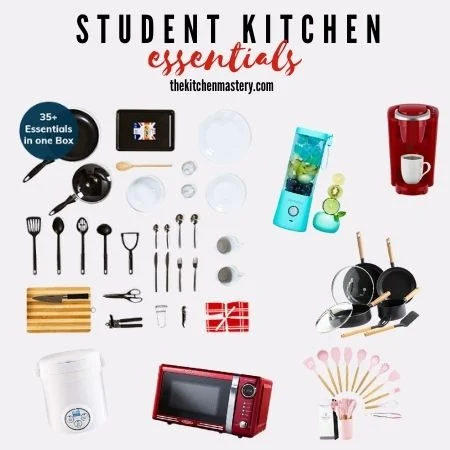 This post may contain affiliate links, at no extra cost to you.
If you or your loved one is going off to college soon, you know there are so many things to plan and purchase.
We're here to help you find the most useful and healthy dorm kitchen essentials – to help you get a good start.
What is Absolutely Necessary for a Student Kitchen?
From our experience, a few things that are a must-have are a mini rice cooker, a nonstick frying pan, a toaster oven (or better – a Teflon-free air fryer if you can afford it), basic cooking utensils,  and a dinnerware and silverware set.
You can also go for a ready-made student kitchen set.
The Complete List of College Kitchen Essentials
The list below is tailored to all new students moving to a college apartment that has a kitchen, who are always on the go, and who want multi-functional and efficient tools for healthy cooking and prepping meals.
Make sure to check the college website for any forbidden items. The worst thing is to buy a bunch of stuff you are not allowed to bring.
College Cooking Essentials
The must-haves for some excitement and motivation in the dorm kitchen are a cooking utensil set, pots, and pans (for 1-2 people), a cutting board and knife set, and a grater – all of them designed for small kitchens.
1. Cooking Utensil Sets
The cooking utensil set for the dorm kitchen should include basic cooking tools such as a classic cooking spoon, a slotted version, and a spatula. Choose a high-quality and durable set, because you probably won't be the only one using it.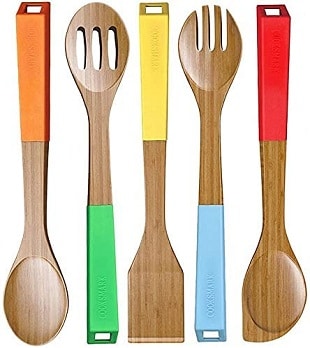 Here's our top choice for the money, and plus it adds some great colors that just make you want to grab them and do something with them.
The Cook Code utensil set is made from eco-friendly natural bamboo without any chemicals, is durable, heat resistant, and has a nonstick surface.
(👉 Check out the top 10 kitchen utensil sets for cooking for more variety to choose from)
Bigger sets include tongs, whisks, a potato masher, and more. Here's our recommendation: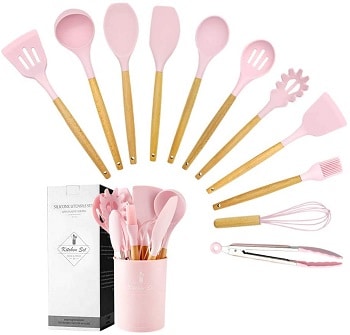 This excellent set includes 11 pieces and provides tools for baking too, and a utensil holder to keep everything in place and save drawer space.
2. Pots and Pans
Every dorm kitchen must have at least one nonstick frying pan for anything from eggs to bacon and steak.
A nonstick fry pan can become a friend for life.
It's excellent for cheap, speedy dishes like pancakes and omelets, and will lessen cooking disasters in the kitchen.
A 10-inch fry pan is enough for 1-2 meals, and we always choose toxin-free cookware such as the Greenpan ceramic cookware series.
GreenPan's Thermolon healthy ceramic nonstick coating is free of PFAS, PFOA, lead, and cadmium, so it will never release toxic fumes in the dorm kitchen.
If you'd like more essential cookware, you can get a new set of pans (which can genuinely inspire a bit of excitement when it comes to cooking), and makes it easier to know which pans are yours in a shared kitchen.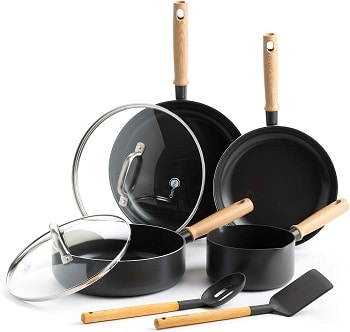 Our top choice is the Greenpan Healthy Ceramic Nonstick Cookware 8-piece set, which includes a 9.5-inch frying pan, 11-inch frying pan with lid, 1.5-quart saucepan with pour spouts, 3-quart sauté pan with lid, nylon and wood solid turner, and nylon and wood slotted spoon.
(👉 We chose Greenpan to be one of the 5 best nontoxic cookware brands of 2023!)
If your budget is tight, consider the Amazon Basics 8-piece nonstick cooking set ($49)
3. Space-Saving Cutting Board with Knife Set
We love sets for student kitchens because they have everything you need and the price is lower than paying for each item separately.
Here's a budget-friendly cutting board and knife set, that even includes 7 colorful BPA-free mats for you and your friends, to brighten up the kitchen.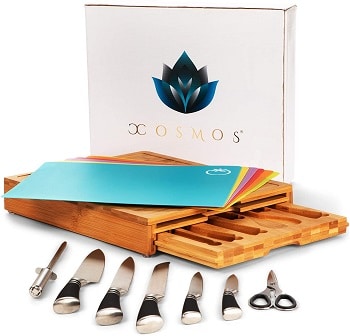 This bamboo Cutting Board comes with a durable 7-piece knife set and BPA-free Mats and includes 5 knives, a sharpener, scissors, and of course the mats.
This set saves you both space and money and can also serve as a cheese board serving platter, appetizer tray, cracker, and snack server, not to mention chopping, cutting, slicing, and dicing.
Feel like you need a more basic set? here's a low-priced cutting board with a pairing knife: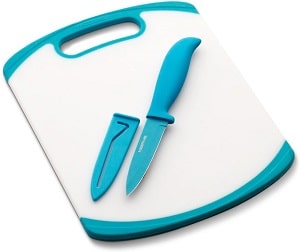 4. 5-in-1 Grater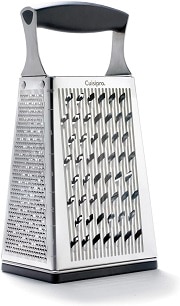 College kitchens tend to go through a lot of cheese and tomato sauce, and can not function without a good grater, which can also be used for shredding vegetables and crushing garlic.
This 5-in-1 smart grater has sides for coarse, fine, ultra, and slicer grating, and also a base for ginger grating.
It sits flat and prevents a mess, and you'll use it again and again – for years to come.
Dorm Kitchen Appliances
Through our experience, the appliances essentials include a personal portable blender, a mini microwave ( or better – a microwave air fryer combo!), and a mini rice cooker – these cover all your cooking, juicing, and heating needs in a small kitchen (and on the go).
1. Portable Blender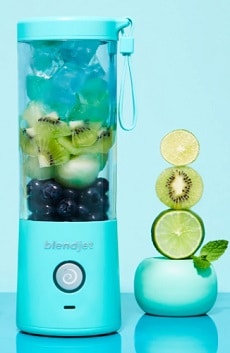 A personal portable blender is one of the best and most practical appliances a college student can have, with the ability to make healthy and vitamin-rich smoothies on the go – while being easy to operate and time-saving.
The lightweight and compact Blendjet 2 blends 20 beverages per charge and is now water-resistant (so you don't have to worry about getting liquid in the USB-C).
2. Mini Microwave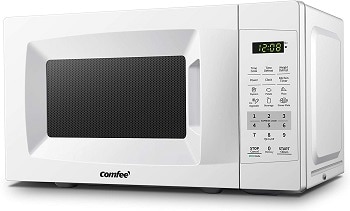 A small (compact) microwave is a cost-effective choice for any small kitchen. A mini microwave quickly heats your meal or beverage while saving a lot more space and electricity than the average microwave oven.
Most dorms allow up to o.7 Cu Ft. microwaves (up to 700W), and we highly recommend the Comfee 0.7 Cu. Ft. 700W microwave.
It is small, but the turntable plate size (10 inches) is big enough for standard plates, and the price is low!
With the easy one-touch button, sound on/off, eco mode, 11 power levels, and 6 auto cooking functions, this 0.7 Cu. Ft. stainless steel microwave is perfect for small spaces.
👉 See the Top 7 Mini Microwaves of 2023, or consider a microwave air-fryer combo!
3. Mini Rice Cooker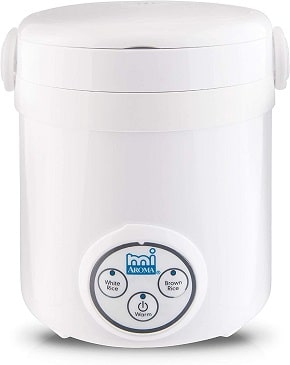 A rice cooker was probably the best thing I bought.
You can cook pretty much anything that needs to simmer in there (quinoa, rice, pasta, vegetables), you can heat up soup, do a quick sear on a protein, and simmer…so versatile!
With a good, compact rice cooker, you can make that perfect, fluffy rice for 1-2 people – fast and effortlessly – while saving you a lot of space.
Mini rice cookers are small and lightweight electric pots made for 1-2 people and work in a similar way to a slow cooker – cooking food over a period of time through moist heat, trapping the flavors in the pot.
You can use a rice cooker for more than just rice – vegetables, grains, eggs (boiled/Frittatas), oatmeal, pancakes, steamed meats, pasta, beans, soups, stews, and chillis – are all welcome inside this handy gadget.
Our top recommendation for the student kitchen is the Aroma mini rice cooker – super popular on Amazon and has a fair price tag.
4. A Personal Keurig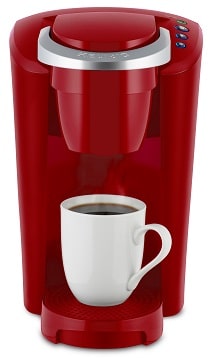 We believe that a Keurig is a must, especially for mid-term and finals weeks.
This model is available in five stylish colors – so wake up and smell the coffee (literally).
Serving and Food Storage Containers
Food storage containers will keep leftover food fresh for a few more days and are important in any kitchen.
For one person, 8 pieces (or less) are quite enough. As for serving, a small dinnerware set and a basic silverware set are essential.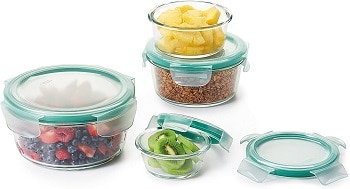 We recommend the OXO Good Grips 8 Piece Smart Seal Glass Round Container Set (made from shock-resistant glass) which can be used in a freezer or a microwave/oven as well.
A small dinnerware set is also necessary, and this portable set of cutlery is convenient:
Student Cutlery Set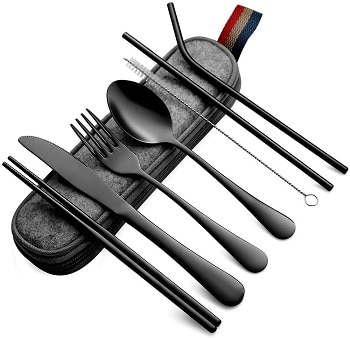 The Best Student Kitchen Starter Packs/Boxes 
If you don't want to shop for each of these essentials one by one, we've found a few dedicated sites specializing in student kitchen packs for campus cooking that allow you to add any extras you'd like and contain most of the essentials.
We've also found a few cookware brands that offer large kitchen sets complete with the most useful utensils – great for first-time students.
 Gibson home to basics College Kitchen Starter Set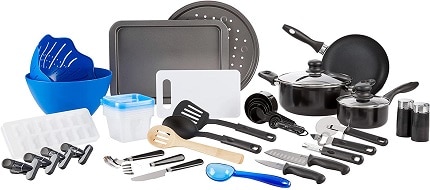 For a relatively low price, you can get the Gibson Home to Basics cookware,  utensil, and cutlery set, which is highly rated and popular on Amazon.
It contains all the cookware you'll need for campus cooking, the most used utensils, a storage set, a pizza pan, a colander,  a cutting board, a bottle opener, and even an ice cream scoop and much more.
Here are a few tips for sharing a kitchen to help you be better prepared for this new experience:
Don't worry about your things being stolen. You're likely to get your own cupboard to keep all your stuff. However, do not store alcohol or snacks in an unlocked cabinet 😉
Wait until you arrive before buying a toaster or a kettle to prevent ending up with 5 of each – taking up precious counter space.
Get colored cutlery and kitchen utensils. Everyone else will bring silver cutlery and silverware and spend too much time figuring out whose was whose.
Wash the dishes and all the equipment you use – it will show others what you expect. It doesn't have to be immediately, but anything shared should be cleaned.
Before you bring a mini fridge (we love the retro mini fridges!), check if they are allowed – some do not.
Good luck and have fun!
The KM Team